Discover How Your 3D Floor Plans are Designed to Match Your Property
Revise Your 3D Floor Plans Until You are Completely Satisfied
---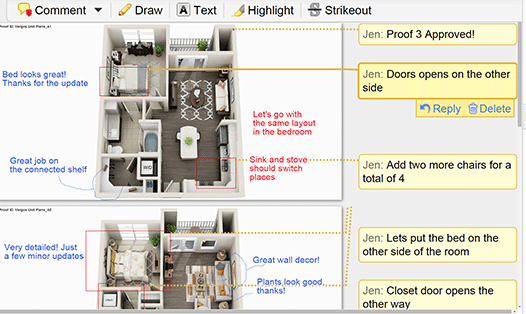 Easily Proof Your 3D Floor Plans Online.
Once your 3D floor plans are designed you will receive a link to proof your plans online.
You can review the proofs yourself and invite others. Easily proof your plans from any location or invite colleagues who are working remotely.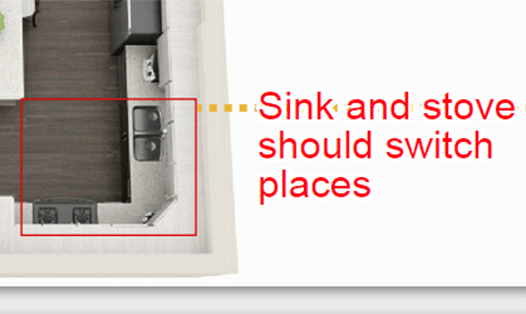 Mark Up Proofs with Revisions and Comments.
Draw on your proofs with the pen tool.
Circle items you need changed or cross out elements you would like removed. Add comments next to your mark ups to clarify your changes. When you are all finished we will make your changes and send a revised proof.
Request Changes Until You are Satisfied.
There is no limit to the number of changes you can request.
You can continue to request additional changes until you are satisfied with your 3D floor plans. Once all changes have been made click "Approve". You will then be notified when your final 3D floor plans are ready for download.